Work happening at WEFT
On Monday, May 14, Bob Paleczny and Bruce Zimmerman replaced the STL (Station Transmitter microwave Link) receiver located in the main transmitter out on Hensley Hill. WEFT will have at least one more down time - perhaps two - as we replace more pieces in our broadcast chain. Remember we will continue to stream while we are off the FM airwaves.
Thanks again to the Community Foundation of East Central Illinois for the grant that is allowing us to upgrade our equipment.
---
Become an Airshifter at WEFT!

Next classroom training Sunday, June 3rd. Download the pdf application now. Get your application in early, as class size is limited.
No on-air radio experience is required, just a passion for the music or public affairs that you want to share.
3 easy steps
Airshifter application
WEFT Membership: $40
Classroom and in-studio training
If you are not currently a WEFT member, go to our Support page and join today.
Questions? Contact Vicki, airshiftertraining@weft.org

Thanks to all who donated during our Spring Pledge Drive.
We welcome you to donate at any time to keep community radio going strong in east central Illinoi and around the world.
---
New WEFTies
Check out those faces and listen for those voices on the air. They completed the classroom session for new WEFT Air Shifters on January 28. Next step some in-studio sessions.
We'll have another opportunity for you later in the year. Let us know if you're interested. Contact Vicki, airshiftertraining@weft.org.
Listen Live!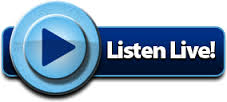 Listen to WEFT's live broadcast in your browser, choose TuneIn to take WEFT anywhere on your smartphone or use your preferred streaming player on your computer.
Listen to WEFT on your schedule!
Visit our new
ON-DEMAND listening
option at Radio Free America.
WEFT 90.1 FM has teamed up with Radio Free America (RFA) to offer you an on-demand listening option for WEFT's locally produced programming. Click on "Full Archive" at WEFT's RFA page and then choose any calendar date listed and you'll see a list of recordings available from that date. WEFT will keep 130+ recordings of recent programs available for your on-demand listening.