WEFT News
Transmitter update
The heat wave passed and our air conditioner got serviced and we're back at full power. Thank you so much for your patience.
Air shifter training
We held our fall air shifter training class on Sunday, October 1 and have a slew of new trainees moving into the studio for the second step in getting on the air. Be sure to listen for some of the new voices in the next couple of weeks.
Fall Pledge Drive
Thank you to everyone who donated to WEFT during our Fall Pledge Drive. Although the pledge drive has ended, it's never too late to donate.
WEFT Fest was a blast!
Huge thanks to everyone who was part of WEFT Fest: Seven Saints for hosting; Relevator, Bluetone Drivers, Merry Travelers and Bristle for performing; Ryan for keeping the music going between sets, Mike, Bob and others for getting the fest out over the air; Al for streaming on Facebook; Denise and Vicki for all the great raffle prizes; all the WEFTies who put time into making it happen and everyone who came out to enjoy the day with us.
36 Years of Revolutionary Radio and going strong. Happy Birthday WEFT!
---
Listen Live!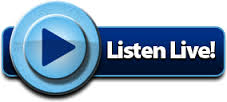 Listen to WEFT's live broadcast in your browser, choose TuneIn to take WEFT anywhere on your smartphone or use your preferred streaming player on your computer.
Listen to WEFT on your schedule!
Visit our new
ON-DEMAND listening
option at Radio Free America.
WEFT 90.1 FM has teamed up with Radio Free America (RFA) to offer you an on-demand listening option for WEFT's locally produced programming. Click on "Full Archive" at WEFT's RFA page and then choose any calendar date listed and you'll see a list of recordings available from that date. WEFT will keep 130+ recordings of recent programs available for your on-demand listening.