And we're back on the air at 90.1 FM
We have some amazing volunteers who spent a good deal of time this week tracking down the transmitter issues and completing the needed repairs.
We also have some amazing community partners, members of WEFT and listeners. Thanks for supporting community radio.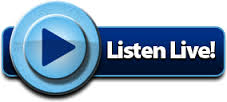 Don't forget you can take WEFT with you beyond our transmission area by streaming to your computer or smart phone.

Upcoming at WEFT
Thanks to everyone who participated in the parking lot fundraiser. We appreciate the support.
Stay tuned for our next event and thanks for supporting community radio in east central Illinois.