---
WEFT Community Radio Jazz Benefit
Sunday, August 6, 6-9PM, @The Iron Post
Community Radio Station WEFT is hosting a jazz benefit show at the Iron Post in Urbana on Sunday, August 6th featuring some of the area's finest jazz musicians. José Gobbo will play solo guitar beginning at 6 pm. He will be followed at 7pm by Kavi Naidu and the Poblano Project, a young jazz quintet. At 8 pm The Jazz Friends Quintet featuring Erik Lund, Jeff Helgesen and special guest pianist, Jim Pryor will show attendees why this veteran group has been a fan favorite for many years. The Iron Post is located at 120 S. Race Street.
The cover charge will be a minimum donation of $10 to benefit WEFT Community Radio on which jazz programming is heard 9-11:30 am Monday through Friday at 90.1 FM and on-line at weft.org.
---
Who Doesn't Love a Parade?
Thanks to all the volunteers who imagined, built and walked with the WEFT entry in this year's July 4th parade.
If you missed the WEFT float, check out our Facebook page for photos. WEFT Rocked It!
---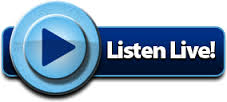 And our engineering team has been working hard to keep our signal strong. On Saturday July 1, our volunteers replaced two power supplies in our transmitter and we're back to 100% power. Our engineers are continuing to work to improve the signal quality. If you experience any issues with the quality, please click on the Listen Live! button for our live stream.
---
Become a WEFT Member today!

Huge thank you's to everyone who became a member or renewed their membership during our Spring Membership Drive. We had so much fun with our Chorus: Art Benefit and being part of the Boneyard Arts Festival. There are ideas floating around about future artistic fundraisers, so stay tuned for details.
As always, you can help spread the word about WEFT by liking us on Facebook, too. Then check out some of the special events we have planned.
Thank you for supporting community radio in east central Illinois and around the world.
---
Listen Live!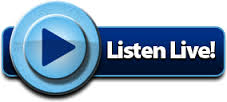 Listen to WEFT's live broadcast in your browser, choose TuneIn to take WEFT anywhere on your smartphone or use your preferred streaming player on your computer.
Listen to WEFT on your schedule!
Visit our new
ON-DEMAND listening
option at Radio Free America.
WEFT 90.1 FM has teamed up with Radio Free America (RFA) to offer you an on-demand listening option for WEFT's locally produced programming. Click on "Full Archive" at WEFT's RFA page and then choose any calendar date listed and you'll see a list of recordings available from that date. WEFT will keep 130+ recordings of recent programs available for your on-demand listening.