---
CU Folk & Roots Festival
October 24-26

WEFT is proud to be a sponsor of the 11th annual CU Folk & Roots Festival. Passes for the three day festival are on sale now.
As part of their mission, they strive to keep the festival affordable, and offer as many free events as possible. All festival programming on Saturday is free of charge until 5:00pm, including ALL children/family programming!
Check out their web site or Facebook page for more information and help support this community celebration.>
---
Listen Live!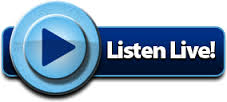 Listen to WEFT's live broadcast in your browser, choose TuneIn to take WEFT anywhere on your smartphone or use your preferred streaming player on your computer.
Listen to WEFT on your schedule!
Visit our new
ON-DEMAND listening
option at Radio Free America.
WEFT 90.1 FM has teamed up with Radio Free America (RFA) to offer you an on-demand listening option for WEFT's locally produced programming. Click on "Full Archive" at WEFT's RFA page and then choose any calendar date listed and you'll see a list of recordings available from that date. WEFT will keep 130+ recordings of recent programs available for your on-demand listening.