Spring Pledge Drive
Thanks to everyone who donated during our Spring Pledge Drive. We came really close to our goal of $15,000.
We had donations come in from many local communities. Besides Champaign, Urbana and Savoy, we heard from listeners in Bement, Fisher, Ivesdale, Mahomet, Monticello, Mossville, Oakland, Ogden, Oreana, Sadorus, Saybrook, Sidney, Thomasboro, Tuscola and White Heath.
Through our streaming service we reached donors in Los Angeles, CA; Prescott, AZ; Kansas City, Mo; Chicago; Florida; and even Ontario, Canada.
It's never too late to donate. Click on the Donate Now button, call in during your favorite show (217-398-9338) or send a check in the mail to P.O. Box 1223, Champaign, IL 61824. Or hey just pop on in to 113 N. Market Street, Champaign and meet your favorite air shifter in person.
Thanks in advance for your help keeping WEFT broadcasting over the air waves.
---
Listen Live!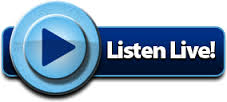 Listen to WEFT's live broadcast in your browser, choose TuneIn to take WEFT anywhere on your smartphone or use your preferred streaming player on your computer.
Listen to WEFT on your schedule!
Visit our new
ON-DEMAND listening
option at Radio Free America.
WEFT 90.1 FM has teamed up with Radio Free America (RFA) to offer you an on-demand listening option for WEFT's locally produced programming. Click on "Full Archive" at WEFT's RFA page and then choose any calendar date listed and you'll see a list of recordings available from that date. WEFT will keep 130+ recordings of recent programs available for your on-demand listening.