---
WEFT Fest is coming!
Save The Date!
Sunday, September 10, Seven Saints Beer Garden
WEFT Fest planning is well underway. Stay tuned to WEFT for details as they become available. We can always use more volunteers as well. How about adding your ideas and energy to our yearly party?
---
Other WEFT News
Fall Pledge Drive starts September 3. Planning meeting Saturday, August 20, noon at WEFT.
Look for WEFTies at the U of I Quad Day, August 27, noon - 4pm. Stop by and say hello.
Our next Airshifter Training will be Sunday, October 1, 3pm - 6pm at WEFT.
---
Become a WEFT Member today!

Our Fall Pledge Drive starts Monday, September 3, 36 Years of Revolutionary Radio.
As always, you can help spread the word about WEFT by liking us on Facebook, too. Then check out some of the special events we have planned.
Thank you for supporting community radio in east central Illinois and around the world.
---
Listen Live!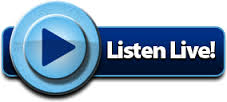 Listen to WEFT's live broadcast in your browser, choose TuneIn to take WEFT anywhere on your smartphone or use your preferred streaming player on your computer.
Listen to WEFT on your schedule!
Visit our new
ON-DEMAND listening
option at Radio Free America.
WEFT 90.1 FM has teamed up with Radio Free America (RFA) to offer you an on-demand listening option for WEFT's locally produced programming. Click on "Full Archive" at WEFT's RFA page and then choose any calendar date listed and you'll see a list of recordings available from that date. WEFT will keep 130+ recordings of recent programs available for your on-demand listening.