Spring 2018 Pledge Drive runs from March 26-April 8.
We are WEFT Community Radio, The Peoples' Radio. Who are we?
Volunteers, neighbors, friends, retirees, business owners, Moms and Dads, musicians, servers, professors, students, engineers, artists, electricians, activists. We are, like you, an important part of your community. Local, regional and global.

What does WEFT do for you?
WEFT gives voice to important issues; celebrates diverse culture; is a place to be heard; provides a forum for debate; expands knowledge; is a critical local platform for freedom of speech and expression, free from corporate or government influence.

What should you do for WEFT?
DONATE! But also, share your love and knowledge of music, public affairs; share your questions, beliefs and opinions.
Please consider donating to keep community radio going strong in east central Illinoi and around the world.
---
New WEFTies
Check out those faces and listen for those voices on the air. They completed the classroom session for new WEFT Air Shifters on January 28. Next step some in-studio sessions.
We'll have another opportunity for you later in the year. Let us know if you're interested. Contact Vicki, airshiftertraining@weft.org.
Listen Live!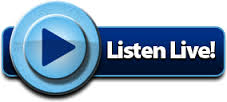 Listen to WEFT's live broadcast in your browser, choose TuneIn to take WEFT anywhere on your smartphone or use your preferred streaming player on your computer.
Listen to WEFT on your schedule!
Visit our new
ON-DEMAND listening
option at Radio Free America.
WEFT 90.1 FM has teamed up with Radio Free America (RFA) to offer you an on-demand listening option for WEFT's locally produced programming. Click on "Full Archive" at WEFT's RFA page and then choose any calendar date listed and you'll see a list of recordings available from that date. WEFT will keep 130+ recordings of recent programs available for your on-demand listening.