WEFT is back on the air, broadcasting at 90.1 FM
It was heartening to hear from so many of you as you checked in on the status of WEFT's transmitter these past few days. Two critical components failed at the transmitter on Sunday, October 26. The manufacturer helped us debug the problems - then parts were found, prepped and sent to us. All this took several days. Repairs were made, and the transmitter was re-configured, re-calibrated and re-assembled for operation.
Thanks to our terrific volunteers for the transmitter repair and thanks to all our loyal listeners for your messages of support.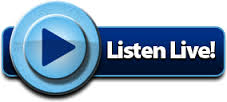 And don't forget, you can listen to WEFT anywhere with our online stream. Thanks to our online listeners as well.

Upcoming at WEFT
Parking Lot Fundraiser
Saturday, November 15, Champaign Telephone Company parking lot
On Saturday November 15th, when the Fighting Illini meet the Iowa Hawkeyes, WEFT will be hosting a fundraiser at the three Champaign Telephone parking lots located at 1300 South Neil Street in Champaign.
For the past few years, six to eight WEFT volunteers have spent several hours selling parking spaces to Illini football fans and will continue to do so again this year. Each parking space rents for $10 for the day, so many fans and tailgaters, both, park and walk the one block to the stadium.
If you're headed to the game, or know someone who is, consider supporting WEFT while you do.