If you'd like to help support WEFT and get 2018 off to a strong start, please consider making a donation to WEFT.
---
Beat The Winter Blues Benefit

Thanks to everyone who helped make this benefit such a success!
We had a great turnout of generous donors. Music by some amazingly talented performers along with a couple of special guests. The folks at Goldy's Bar and Grill were excellent hosts. There was singing and dancing enough to not only chase away the winter blues but to keep all of us at WEFT smiling and celebrating the creative and caring community we belong to. And we were able to share all this goodness with the folks at Daily Bread Soup Kitchen.
Thank you all!
---
New WEFTies
Check out those faces and listen for those voices on the air. They completed the classroom session for new WEFT Air Shifters on January 28. Next step some in-studio sessions.
We'll have another opportunity for you later in the year. Let us know if you're interested. Contact Vicki, airshiftertraining@weft.org.
Listen Live!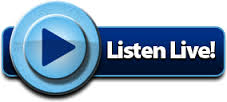 Listen to WEFT's live broadcast in your browser, choose TuneIn to take WEFT anywhere on your smartphone or use your preferred streaming player on your computer.
Listen to WEFT on your schedule!
Visit our new
ON-DEMAND listening
option at Radio Free America.
WEFT 90.1 FM has teamed up with Radio Free America (RFA) to offer you an on-demand listening option for WEFT's locally produced programming. Click on "Full Archive" at WEFT's RFA page and then choose any calendar date listed and you'll see a list of recordings available from that date. WEFT will keep 130+ recordings of recent programs available for your on-demand listening.