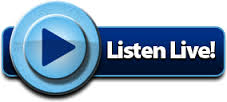 Listen to WEFT's live broadcast in your browser, choose TuneIn to take WEFT anywhere on your smartphone or use your preferred streaming player on your computer.
Listen to WEFT on your schedule!
Click here to visit our new
ON-DEMAND listening option at RFA.
WEFT 90.1 FM has teamed up with Radio Free America (RFA) to offer you an on-demand listening option for WEFT's locally produced programming. Click on "Station Archive" at RFA and then click on any calendar date listed on WEFT's RFA page and you'll see a list of recordings available from that date. WEFT will keep 130+ recordings of recent programs available for your on-demand listening.
WEFT 90.1 FM weekly podcasts!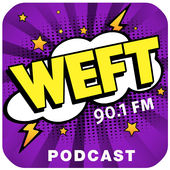 WEFT 90.1 FM is working with community members to produce a series of interesting weekly podcasts. These podcasts are audio files that can be downloaded and then played on your device. They are available via iTunes and Soundcloud.
Two series have already begun production and are available on line now: Black Lives Matter and The Literary Life. More topics to come.
Click here for WEFT podcasts via iTunes.
Click here for WEFT podcasts via Soundcloud.
WEFT wants to hear from our listeners!
WEFT is interested in hearing from those who tune in to 90.1 FM, connect to our live stream on the web, or listen to our public affairs recorded offerings and podcasts. Please take a few minutes to respond to an anonymous survey created by a University of Illinois Market Research class. They are helping us improve our understanding of the expectations of our listening audience. Thank you! And please feel free to send the survey link info to others who listen (or might listen) to WEFT.
Click here to take the WEFT Survey.

Spring 2016 Pledge Drive
Thank you to everyone who donated during our Spring Pledge Drive. Of course, it's never too late to donate. Check our Support page to make a donation online. You can also donate by phone, 217-359-9338 or mail.
Public Affairs Archives
We have archives of several of our public affairs shows, such as Big Al's Community Chat, CU Progressive News, Disability Beat, Higher Ground, The Midwatch, News From Neptune, Prairie Monk, Smile Politely, and World Labor Hour.
Check out our Public Affairs page for show descriptions and links.