Fall Pledge Drive starts Sept. 1
You can help keep WEFT going strong by listening, donating, volunteering or telling your friends about WEFT.
If you've never donated before, why not become a member? If you've donated in the past, maybe you can consider increasing the amount.
And we'd love to have all our friends help spread the word about our community radio station. WEFT exists to bring diverse programming to the local and online communities. If that's important to you, tell your friends about WEFT and what it means to you.
To donate online, check out our Support WEFT page. Questions? Give us a call, 217-359-9338.
WEFT Wireless
Here's the brand new August 28, 2015 edition of the WEFT Wireless, you can find an archive of the Spring 2015 edition on our About page.
Public Affairs Archives
New at weft.org, we now have archives of our public affairs shows, such as Disability Beat, Prairie Monk, Smile Politely, and World Labor Hour.
Check out our Public Affairs page for show descriptions and links.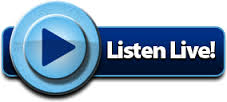 Don't forget you can take WEFT with you beyond our transmission area by streaming to your computer or smart phone.