Get Radio-Active with WEFT
WEFT Fall Membership Drive
Tuesday, Sept. 3-Friday, Sept. 13

Click on the Donate Now button to pledge any amount, one time or make recurring payments. Or give us a call on the air during your favorite show and tell us why you listen to WEFT.
Please join us in keeping community radio going strong in east central Illinois.
---
Listen Live!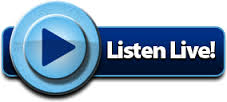 Listen to WEFT's live broadcast in your browser, choose TuneIn to take WEFT anywhere on your smartphone or use your preferred streaming player on your computer.
Listen to WEFT on your schedule!
Visit our new
ON-DEMAND listening
option at Radio Free America.
WEFT 90.1 FM has teamed up with Radio Free America (RFA) to offer you an on-demand listening option for WEFT's locally produced programming. Click on "Full Archive" at WEFT's RFA page and then choose any calendar date listed and you'll see a list of recordings available from that date. WEFT will keep 130+ recordings of recent programs available for your on-demand listening.