Spring Membership Drive Starts Sunday, March 29
Are you a WEFT member?
Our 2015 Spring Membership Drive will kick off on March 29th with a goal of 500 new and renewing members. If you have never donated, now is the time to become a member of WEFT. Your contribution is tax deductible!
Our tower lease ends September 30th 2015. Currently, our tower expenses average $1,238.00 a month or $40 a day. To cover our basic operating expenses without the CPB Grant and to reflect inflation we debated increasing the $40 Membership. We decided not to raise the membership during the Spring Membership Drive, but we strongly encourage donations at the Frequency Level of $90.10 and up.
Continuous Sine Waves Membership makes it easier to "Get Your WEFT ON!" We have two new options. With Signal Uninterrupted you contribute an amount that fits your budget, recurring either monthly or yearly. As a Sustaining Member you contribute $40 a month for 12 months. Either way you help transmit WEFT programming 24 hours a day, 7 days a week over the airwaves. Get started up by setting up an an automatic deduction through paypal on our website: weft.org.
You can make a tax-deductible contribution of any amount. Suggested levels:
Continuous Sine Waves
Sustaining Member - $480 ($40 a month for 12 months)
Signal Uninterrupted - recurring donation of any amount per month or year
Exciter Level - $1000 and up (your name added to our Power to the Tower list)
Frequency Level - $90.10
Membership Level - $40
To donate online, check out our Support WEFT page. Questions? Give us a call, 217-359-9338.
Car Donations
Donate a car, running or not, through The Center for Car Donations and the sale proceeds go to WEFT. Plus you get a tax credit. Donate online, www.centerforcardonations.com/weft.htm or call 877-411-3662.
Volunteer
Volunteer, talk about WEFT to your friends and family, put a WEFT bumper sticker on your car, like us on Facebook or just plain stop in or call to let us know you're listening.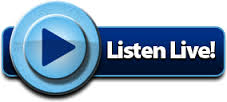 Don't forget you can take WEFT with you beyond our transmission area by streaming to your computer or smart phone.