Friends Raising Funds, Building the Community Together
Saturday, December 10, 7pm
W-E-F-T and RACES (Rape Advocacy Counseling & Education Services) will be teaming up to bring you a SOUNDhouse Fundraiser Concert on December 10th from 7 to 10 pm in Urbana!
Tickets are available online and at the door to support your local Rape Advocacy, Counseling and Education Services in Champaign and Urbana. More information is available online on WEFT and RACES Facebook pages, as well as WEFT's website! Together we're raising funds AND friends, building a better community together.
The SOUNDhouse Concert Series is a concert series intended for smaller, intimate venues to help bring awareness, celebrate success, and raise funds for local non-profits! This concert series is brought to you by your local, nonprofit community radio station, WEFT 90.1FM. WEFT has been a staple in the Champaign progressive scene for more than 35 years and takes pride in celebrating local talents and efforts to improve the community.
Read about our monthly concerts and how you can host or perform.
---
WEFTfest and Fall Pledge Drive
Thanks to all our friends and supporters who came out and enjoyed WEFTfest. We had a lot of fun connecting with our neighbors.
Huge thanks to all the folks at Seven Saints, all the bands and the community partners who shared the good times. WEFTfest was a great celebration. Our first 35 years have been a blast, we know the next 35 will be too!
Thanks as well to everyone who donated during our Fall Pledge drive. Of course, it's never too late to donate.
---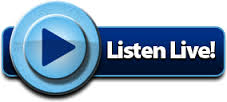 Listen to WEFT's live broadcast in your browser, choose TuneIn to take WEFT anywhere on your smartphone or use your preferred streaming player on your computer.
Listen to WEFT on your schedule!
Click here to visit our new
ON-DEMAND listening option at RFA.
WEFT 90.1 FM has teamed up with Radio Free America (RFA) to offer you an on-demand listening option for WEFT's locally produced programming. Click on "Station Archive" at RFA and then click on any calendar date listed on WEFT's RFA page and you'll see a list of recordings available from that date. WEFT will keep 130+ recordings of recent programs available for your on-demand listening.
WEFT 90.1 FM weekly podcasts!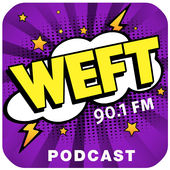 WEFT 90.1 FM is working with community members to produce a series of interesting weekly podcasts. These podcasts are audio files that can be downloaded and then played on your device. They are available via iTunes and Soundcloud.
Two series have already begun production and are available on line now: Black Lives Matter and The Literary Life. More topics to come.
Click here for WEFT podcasts via iTunes.
Click here for WEFT podcasts via Soundcloud.
Public Affairs Archives
We have archives of several of our public affairs shows, such as Big Al's Community Chat, CU Progressive News, Disability Beat, Higher Ground, The Midwatch, News From Neptune, Prairie Monk, Smile Politely, and World Labor Hour.
Check out our Public Affairs page for show descriptions and links.