Public Affairs Archives
New at weft.org, we now have archives of our public affairs shows, such as Disability Beat, Prairie Monk, Smile Politely, and World Labor Hour.
Check out our Public Affairs page for show descriptions and links.
Support WEFT
Thanks to everyone who donated during the Spring Pledge Drive.
Even though the drive is over, it's never too late to donate!
To donate online, check out our Support WEFT page. Questions? Give us a call, 217-359-9338.
Car Donations
Donate a car, running or not, through The Center for Car Donations and the sale proceeds go to WEFT. Plus you get a tax credit. Donate online, www.centerforcardonations.com/weft.htm or call 877-411-3662.
Volunteer
Volunteer, talk about WEFT to your friends and family, put a WEFT bumper sticker on your car, like us on Facebook or just plain stop in or call to let us know you're listening.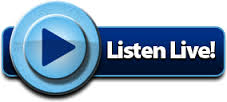 Don't forget you can take WEFT with you beyond our transmission area by streaming to your computer or smart phone.