Look for WEFT this summer at local festivals
Champaign Blues, Brews & BBQ
Friday, June 26, 4:30pm-midnight
Saturday, June 27, 1pm-midnight
We're happy to be working with Fluid Events again this year. For 2015, the fest is featuring female lead singers, with a couple of great local bands, national touring acts, the motorcycle show, and an after party. We'll be showcasing artists and doing interviews in June during the blues shows, Monday-Friday 11:30am-2:00pm. Stay tuned for that.
Support WEFT
Dolly Parton Tribute
Saturday, June 27
Mike 'n' Molly's
Doors open @ 6pm
Show starts @ 7pm
The Champaign/Urbana Singer-Songwriter Collective and Nightjar Promotions presents a Tribute to one of the most popular and enduring Singer-Songwriters of all-time, DOLLY PARTON, as a benefit for Community Radio 90.1 WEFT-FM. All proceeds from the show will be given to WEFT-FM to help with funding of the station.
The show will feature dozens of local singer-songwriters presenting their favorite Dolly Parton hits. Expect an epic and diverse show.
For the latest information, check out the Dolly Parton Tribute Facebook event.
Spring 2015 Pledge Drive
Thanks to everyone who donated during the Spring Pledge Drive.
Even though the drive is over, it's never too late to donate!
To donate online, check out our Support WEFT page. Questions? Give us a call, 217-359-9338.
Car Donations
Donate a car, running or not, through The Center for Car Donations and the sale proceeds go to WEFT. Plus you get a tax credit. Donate online, www.centerforcardonations.com/weft.htm or call 877-411-3662.
Volunteer
Volunteer, talk about WEFT to your friends and family, put a WEFT bumper sticker on your car, like us on Facebook or just plain stop in or call to let us know you're listening.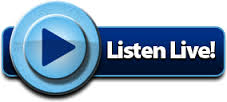 Don't forget you can take WEFT with you beyond our transmission area by streaming to your computer or smart phone.