Become an Airshifter at WEFT!

Next classroom training Sunday June 4. Download the pdf application now. Get your application in early, as class size is limited.
3 easy steps
Airshifter application
WEFT Membership: $40
Classroom and in-studio trainings
If you are not currently a WEFT member, go to our Support page and join today.
Questions? Contact Vicki, airshiftertraining@weft.org
---

Spring Membership Drive
March 26-April 9
Huge thank you's to everyone who became a member or renewed their membership during our Spring Membership Drive. We had so much fun with our Chorus: Art Benefit and being part of the Boneyard Arts Festival. There are ideas floating around about future artistic fundraisers, so stay tuned for details.
As always, you can help spread the word about WEFT by liking us on Facebook, too. Then check out some of the special events we have planned.
Thank you for supporting community radio in east central Illinois and around the world.
---
Friends Raising Funds, Building the Community Together

Monday, May 22, 6pm-9pm
Riggs Beer Company
Our next SOUNDhouse Concert is set for Monday, May 22 at Riggs Beer Company, 1901 S. High Cross Road, Urbana. We're excited to be helping raise funds for the local organization, Feeding Our Kids. Performers include Flaccid and Mike Ingram (of New Souls) as well as DJ Meggie MaRu.
Feeding Our Kids is a non-profit organziation that works to keep community children fed over the weekends/school vacations to help promote health and nutrition for proper learning. To learn more or to get involved check out the Feeding Our Kids web site.
For more information or to purchase tickets in advance, check out the event page on Facebook.
---
Listen Live!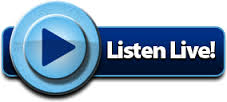 Listen to WEFT's live broadcast in your browser, choose TuneIn to take WEFT anywhere on your smartphone or use your preferred streaming player on your computer.
Listen to WEFT on your schedule!
Visit our new
ON-DEMAND listening
option at Radio Free America.
WEFT 90.1 FM has teamed up with Radio Free America (RFA) to offer you an on-demand listening option for WEFT's locally produced programming. Click on "Full Archive" at WEFT's RFA page and then choose any calendar date listed and you'll see a list of recordings available from that date. WEFT will keep 130+ recordings of recent programs available for your on-demand listening.