Listen to WEFT's live broadcast in your browser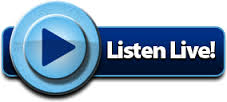 Choose TuneIn to take WEFT anywhere on your smartphone or mobile device. Or use your preferred streaming player on your computer from those offered on our Listen Live page.
WEFT on YouTube
Check out some of the videos on WEFT's YouTube channel. You'll see clips from WEFT Fests, WEFT Sessions, Prairie Monk and others.
WEFT Wireless
Here's the November 2015 edition of the WEFT Wireless. Thanks to volunteer Bob Selby for making this happen.
You can read issues from earlier in 2015 as well as several archived issues of the WEFT Wireless and WEFT Revue from the early to mid '90's on our About page.
Public Affairs Archives
We have archives of several of our public affairs shows, such as Big Al's Community Chat, Disability Beat, Higher Ground, News From Neptune, Prairie Monk, Smile Politely, and World Labor Hour.
Check out our Public Affairs page for show descriptions and links.
Our Spring 2016 Pledge Drive kicks off March 4
Thanks to everyone who donated during our Fall Pledge Drive. While the pledge drive is over, we still have a long way to go. You can help keep WEFT going strong by listening, donating, volunteering or telling your friends about WEFT.
Our Spring 2016 Pledge Drive runs from Friday March 4 thru Thursday March 24, and we've planned some exciting ways for our listeners to get involved. Visit the WEFT Love page to show us your Love. If you've never donated before, why not become a member? If you've donated in the past, maybe you can consider increasing the amount.
And we'd love to have all our friends help spread the word about our community radio station. WEFT exists to bring diverse programming to the local and online communities. If that's important to you, tell your friends about WEFT and what it means to you.
To donate online, check out our Support WEFT page. Questions? Give us a call, 217-359-9338.