---
Become an Airshifter at WEFT!

Next classroom training Sunday,June 2, 3pm-6pm. Download the pdf application now. Get your application in early, as class size is limited.
No on-air radio experience is required, just a passion for the music or public affairs that you want to share.
3 easy steps
Airshifter application
WEFT Membership: $40
Classroom and in-studio training
If you are not currently a WEFT member, go to our Support page and join today.
Questions? Contact Vicki, airshiftertraining@weft.org
---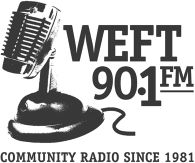 Job Opening at WEFT

Part-time Administrative Assistant
The Administrative Assistant is a half-time salaried employee of Prairie Air., Inc., and oversees the day-to-day needs of the radio station WEFT 90.1 FM, licensed for operation in Champaign, Illinois. Applications open until May 24.
Complete job description and application details.
---
Listen Live!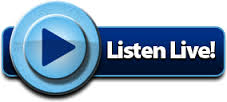 Listen to WEFT's live broadcast in your browser, choose TuneIn to take WEFT anywhere on your smartphone or use your preferred streaming player on your computer.
Listen to WEFT on your schedule!
Visit our new
ON-DEMAND listening
option at Radio Free America.
WEFT 90.1 FM has teamed up with Radio Free America (RFA) to offer you an on-demand listening option for WEFT's locally produced programming. Click on "Full Archive" at WEFT's RFA page and then choose any calendar date listed and you'll see a list of recordings available from that date. WEFT will keep 130+ recordings of recent programs available for your on-demand listening.