How can you support WEFT?
Help Keep Power to the Tower
Consider a donation to WEFT. As you know, we've had unexpected repairs to our transmitter in the last couple of months. And there are more improvements we need to make. You can help keep us on the on the air by donating to WEFT.
Your donations can come through the mail: WEFT, P.O. Box 1223, Champaign, IL 61824; in person: 113 N. Market St., Champaign; or online through PayPal.
You can make a tax-deductible contribution of any amount. Suggested levels:
Exciter Level - $1000 and up
Carrier Level - $500
Modulator Level - $300
Oscillator Level - $100
Tuner Level - $30
See who's bringing Power to the Tower & continuing WEFT programming into 2015 and beyond!
Community Partners
Support our community partners and mention WEFT when you do. We have a list on our Community Partners page.
Car Donations
Donate a car, running or not, through The Center for Car Donations and the sale proceeds go to WEFT. Plus you get a tax credit. Donate online, www.centerforcardonations.com/weft.htm or call 877-411-3662.
Volunteer
Volunteer, talk about WEFT to your friends and family, put a WEFT bumper sticker on your car, like us on Facebook or just plain stop in or call to let us know you're listening.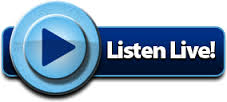 Don't forget you can take WEFT with you beyond our transmission area by streaming to your computer or smart phone.