WEFT Fest
Thank you to everyone who helped make WEFT Fest possible again this year, musicians, volunteers, Seven Saints and all of you who came out to enjoy a beautiful afternoon of music.
We raised more than $1000 from the raffles, cd/vinyl sales and donations.
---

Fall Pledge Drive
Sunday, Sept. 9 - Sunday, Sept. 23
Please consider donating to WEFT during our pledge drive and help the support the effort to maintain access to the airwaves for all.
---
Listen Live!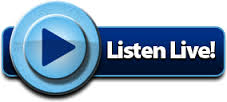 Listen to WEFT's live broadcast in your browser, choose TuneIn to take WEFT anywhere on your smartphone or use your preferred streaming player on your computer.
Listen to WEFT on your schedule!
Visit our new
ON-DEMAND listening
option at Radio Free America.
WEFT 90.1 FM has teamed up with Radio Free America (RFA) to offer you an on-demand listening option for WEFT's locally produced programming. Click on "Full Archive" at WEFT's RFA page and then choose any calendar date listed and you'll see a list of recordings available from that date. WEFT will keep 130+ recordings of recent programs available for your on-demand listening.